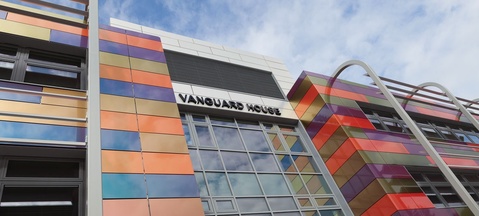 Good operation starts with design; World Class operation starts with control.
Demand for Advanced Process Control is increasing worldwide. As competitive pressure intensifies and raw material costs escalate, companies are seeking new ways to obtain greater yield and throughput from their existing equipment, without the disruption and cost of capital expansion.
What do we do?
Perceptive Engineering is a global company built on many years of practical experience. Our award-winning Advanced Automation offers a proven, robust upgrade path, with rapid payback, minimum disruption and minimum drain on your resources.
Thought Leaders in Model Predictive Control
We use validated, data-driven models to provide predictive optimisation of complex processes, to improve efficiency, quality, reliability and capability. We have developed a unique and innovative combination of Multi-Variate Statistical Process Monitoring and Model Predictive Control tools, allowing us (and you) to build data-driven, off-line and real-time models of your processes.
Why? Because modelling with the off-line PerceptiveAPC Suite lets engineers start process optimisation before committing to capital expenditure. Our real-time toolset then helps your improvement teams identify, quantify and fully exploit the production and quality opportunities afforded by Advanced Automation.


Advanced Process Control – Process Optimisation Made Easy
The benefits of APC have long been recognised by the Chemical, Oil and Gas industries, who were the first to appreciate the productivity and profitability gains delivered by this technology. Increases in desktop computing power and the sophistication of software engineering have now made APC accessible to all manufacturing industries.


Data-driven Predictive Control – Process Optimisation Beyond Six Sigma
Model predictive control from Perceptive Engineering builds an understanding of the relationships between all the key variables in your manufacturing process, while determining the optimum operating conditions for your plant under any set of circumstances.
Our Process Control, Process Monitoring and Process Optimisation engines will uncover and exploit every opportunity to move the operation closer to its optimum. Control, monitoring and reporting are all driven by your Key Performance Indicators, such as energy (reducing your carbon footprint through lower specific energy use), yield (making more product closer to specification), or efficiency (higher throughput via process optimisation).