Perceptive Engineering is proud to work closely with global companies and leading academic institutions, uncovering new ways to improve process efficiency.
For an expanded list of who we work with, please follow this link.

---

GEA and Perceptive Engineering have entered a collaboration to promote and deploy cutting-edge multivariate monitoring and Advanced Process Control (APC) solutions for batch and continuous pharmaceutical process units. The partnership will further enhance GEA's ConsiGma® platform for oral solid dose (OSD) pharmaceutical development and manufacturing by offering "out of the box" APC and monitoring capabilities.

---

Siemens have selected Perceptive software as the final piece of their advanced offer in the pharmaceutical sector. To meet the challenges of the FDA initiative "Pharmaceutical Manufacturing in the 21st Century", Siemens has launched a new PAT platform (SIPAT) to which Perceptive's PharmaMV adds real-time, predictive control capabilities.

---
The Centre for Process Innovation (CPI) is a UK based technology innovation centre and the process arm of the High Value Manufacturing Catapult. Established to support the UK process manufacturing industry, CPI collaborates with universities, SMEs and large corporates to help overcome innovation challenges and develop next generation products and processes.

---
Perceptive Engineering have been invited to collaborate with the EPSRC National Centre for Continuous Manufacturing and Crystallisation ( CMAC). This leading-edge research is developing new manufacturing techniques for the next generation of life science compounds.

---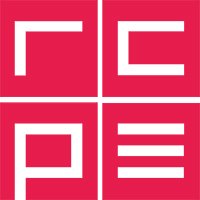 The Research Center Pharmaceutical Engineering (RCPE) is Austria's leading research center for pharmaceutical process and product design. With our work we support our partners to develop and pioneer novel drugs and associated production routes. Over 130 researchers and employees conduct interdisciplinary projects in the following fields: Predictive Tools, Platforms and Workflows, Advanced Quality Control.

---

The Pharmaceutical Manufacturing Technology Centre (PMTC) is hosted by the University of Limerick in Ireland. It was established in December 2013 and is led by an industry steering board with an active research program driven by its industry members. Companies access PMTC to create projects and execute world-beating industry-relevant research in advanced technology solutions to address contemporary manufacturing issues.
---
Rutgers, the State University of New Jersey, is a leading national research university and the state of New Jersey's preeminent, comprehensive public institution of higher education. Perceptive Engineering is pleased to be collaborating with Rutgers in the fields of pharmaceutical engineering and development.

---
The Future Targeted Healthcare Manufacturing Hub at University College London will address manufacturing, business and regulatory challenges to ensure that new targeted biological medicines can be developed quickly and manufactured at a cost affordable to society. The research will span stratified protein medicines targeted to particular patient groups through to truly personalised cell-based medicines.

---

The ADDoPT (Advanced Digital Design of Pharmaceutical Therapeutics) project is addressing the pharmaceutical industry's desire to deliver medicines more effectively to patients. ADDoPT is developing and implementing advanced digital design techniques that eliminate non-viable drug candidate formulations as early as possible, streamlining design, development and manufacturing processes.
---

The ReMediES project - re-configuring medicines end-to-end supply - brought together stakeholders from academia, industry and regulatory authorities to look at how the entire medicines supply chain could be redesigned to meet the future needs of personalised medicine.
To learn more about ReMEDiES, please visit: