---

PERCEPTIVE SOLUTION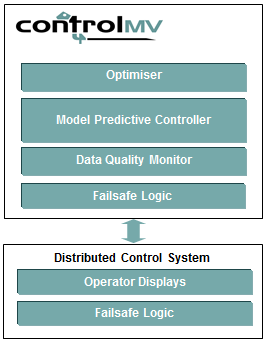 The key operating objective in the production of packaging paper is to produce high volumes of product as efficiently as possible. Board machines operate at high production rates and are often bottle-necked by their dryer's capacity. In this mode of operation stability of the "wet-end" is critical.
Natural variations in feedstock freeness introduce instability in the wet-end's backwater consistency and hence machine retention. This instability often leads to paper-breaks and associated lost production. In addition, freeness transients increase dryer steam demand and can potentially drive the sheet's Machine Direction (MD) moisture outside of specification.
Perceptive Engineering's solution is to construct a robust model which describes the interactions between key stock flows, vacuums and retention chemicals, and their influence on backwater consistency and drainage. This model is used in a Model Predictive Controller to reduce wet-end and sheet variation by handling the machine interactions and dynamics. A real-time optimiser is coupled to the controller to maximise energy efficiency and ensure optimal use of the machine's retention chemicals.
---

RETURN ON INVESTMENT
The project required 16 weeks to implement. The Model Predictive Controller provides:
A reduction in top and bottom layer backwater consistency variation of 82% and 72%, respectively.
A corresponding reduction in top and bottom layer wire retention variation of 76% and 65%.
Knock-on reductions in MD weight and moisture variation of 20% and 14%.

The optimiser uses the platform of reduced variability to deliver the following primary business benefits:
A 4% reduction in steam consumption, corresponding to more than USD 400,000 of direct cost savings per year.
Almost 4% increase in production capacity, especially on heavier grades.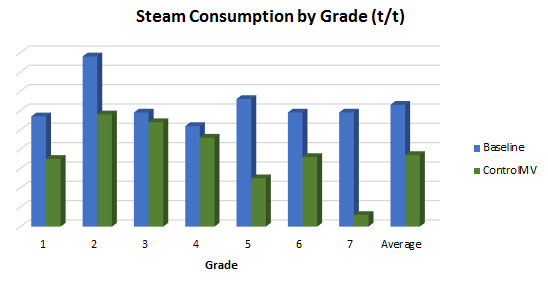 The benefits delivered a full return on investment within 4 months of commissioning. The programme is fully supported by Perceptive from their offices in UK and Singapore.